Auckland Wedding DJs
You've got the venue picked out and you just booked the perfect photographer. Next on your list - the DJ! But where do you start, and how do you know which DJ is best for you? We'll cover off everything you need to know, starting with our recommend list of 20 of Auckland DJs, how we work, additional services we offer and more.
OUR AUCKLAND DJs
With hundreds of bookings under their belts, every one of the below DJs is an experienced professional who will deliver you a night you'll never forget. We offer DJ options for all budgets and all genres.


DJ Andy JV
Andy's extensive DJ experience over the past 15 years means literally nothing fazes him. Andy's genres of choice are hip hop, pop, classics, house, soul and funk, but he'll do whatever it takes to make your dancefloor work. Andy has performed as a DJ at countless Auckland event, as well as many late night bookings at clubs in Auckland, Melbourne, Sydney and Bali.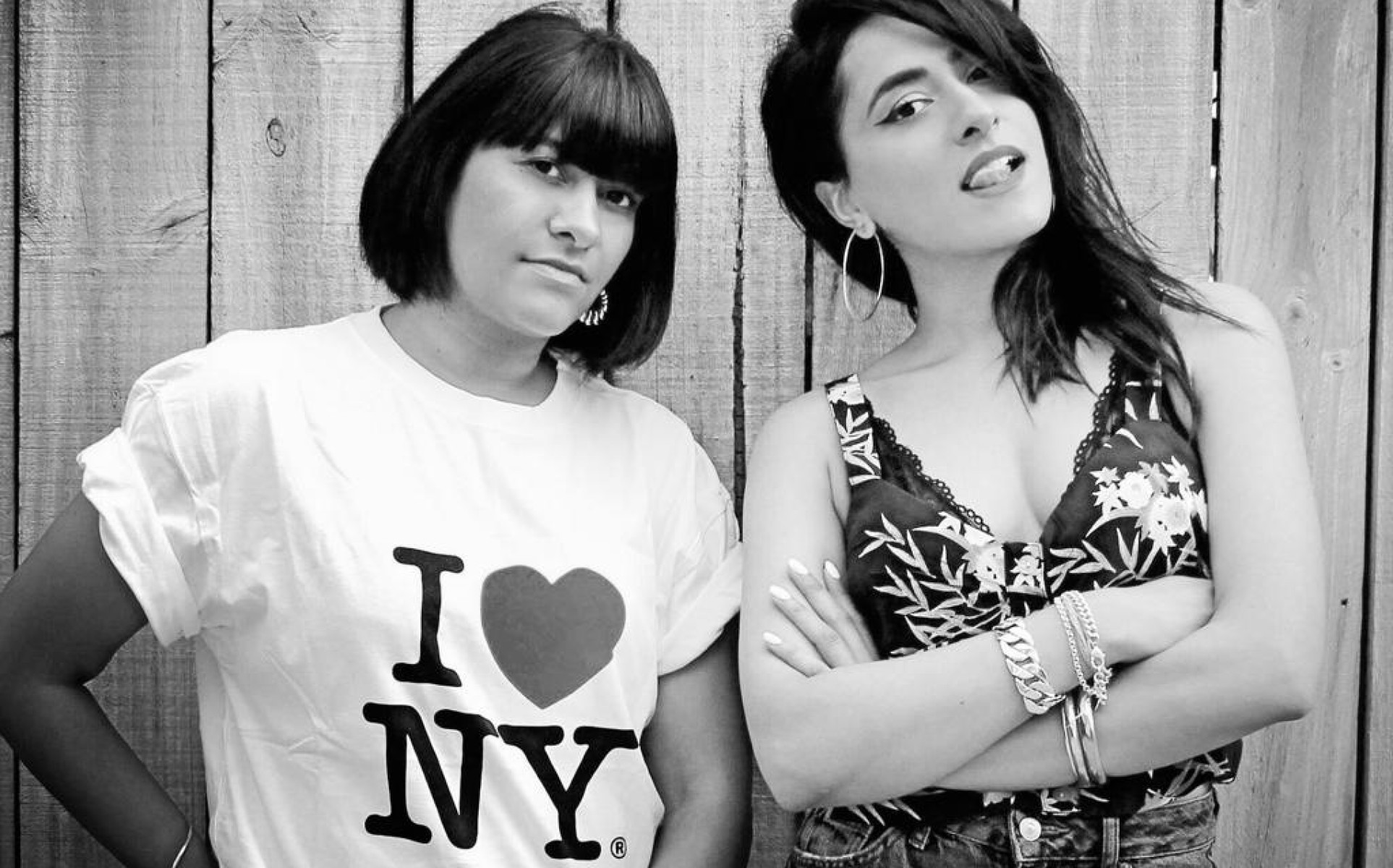 DIMPRI
Originally from the UK, these sisters deliver tunes jam packed with good vibes guaranteed to get any Auckland party jumping. With a healthy dose of 90's UK House & Garage, Disco classics and an injection of 90's RnB & Hip Hop, their eclectic setlist ensures a night to remember. DIMPRI can be found regularly spinning their unique selections at well known hang-outs such as The Commons, Ink Bar, Golden Dawn, Racket Bar and Red Bar as well as a host of private functions and corporate events.
Rose Alice
Rose Alice has an enviable host of experience spanning her 15 year long DJ career including ongoing residencies with Dr Rudis, Saint Alice, Bedford Soda and Liquor and more. With her soulful bend of house, funk and electronica and her innate ability to access any crowd, Rose Alice' tunes never miss a beat. Whether you want to go casual and cool with afternoon cocktails or you're having a party that'll last all night, Rose has all your bases covered with her solid bedrock of house, funk and disco roots.

Phoebe Falconer
Highly sought after Auckland DJ Phoebe Falconer has recently returned home after a 5 year stint DJing in LA. Her impressive background of work includes DJing Jane's Addiction's famous New Year's Eve party and the nuptials of Nicholas Cage and Lisa Marie Presley. Phoebe has also performed on lineups in LA with Samantha Ronson, Soko The Cat, Chris and Danny Masterson and Jesse Hughes to name a few. You are guaranteed a night to remember with this seasoned pro.

General Lee
Recognised for his tight sets, crowd interaction and diverse track selection, General Lee is one of New Zealand's most respected and renowned DJs. As the DJ of choice for international superstars including Coldplay, Temper Trap, Eva Longoria, Robbie Williams, Duran Duran and more, General Lee enjoys mainstream success and underground respect. He mixed New Zealand's first Ministry of Sound CD in 2011 and again in 2013, both of which were a resounding success. Lee has done 350 radio shows for Ministry of Sound in New Zealand, and is currently the host of George Days with George FM.

Zach Martin
With a library spanning everything from Hip Hop to House to 70s and 80s bangers, Zach - aka Brix - has something for every guest. With regular sets at Auckland's top bars and clubs, as well as countless bookings at Auckland private functions and events, Zach is constantly working to provide the best possible experience for his audience. Recent events include rooftop parties during the Rydges Summer Series, the Mumm Champagne stage during the Auckland races, and Spring Break Fiji 2018.
Phillip Louis-Marie
With 20 years experience and an extensive and eclectic musical knowledge, there is no crowd or occasion Phillip Louis-Marie can't handle. Phillip brings with him a diverse set list featuring a wide range of genres including soul, funk, disco, Hip Hop, house, dance and more, however his particular faves are the 80s and 90s. Phillip can play a great retro night and loves to vibe off the energy of a packed dance floor. To impress your guests with a musical journey full of surprises, twists and turns, Phillip Louis-Marie is the perfect choice.


Greg Potter
Greg Potter, aka, ASONE is an Auckland-based DJ and music producer, known for bringing an energetic mix of modern and classic hits to the party. A diverse musical background makes ASONE a versatile performer who can bring a unique energy. You'll find ASONE performing behind the decks at a wide range of Auckland venues, providing an exciting, uplifting and vibrant experience. His current residencies include Sky City, Soul Bar & Bistro, Freeman & Grey, Little Easy, The Glass Goose, La Zeppa, Fort Street Union, Northern Steamship and more.


DJ Kayde
With 11 years experience working on events, school balls and functions, Kayde has a deep love of music, particularly old school classics, taking you back to the 70s, 80s and 90s. Kayde has the flexibility to adapt to any crowd with the versatility to move between genres as diverse as top 40 House, Disco, R&B and Hip Hop to ensure your needs for your day are met.


Karn Hall
With over 20 years' DJ experience and having played support to some of the biggest names in music, Karn is one of the biggest names in New Zealand DJ event entertainment. His vast experience playing top events and music festivals mean Karn knows how to handle a crowd and promises to keep your guests on their feet. With a range of genres including Classic Hits, Pop, Top 40, Funk & Soul and more, Karn has something to suit any crowd. His current residencies include Sky City, 1885, Roxy, Revelry, Racket, Regatta, Orleans, Sweat Shop and more.
HOW MUCH DOES A WEDDING DJ COST?

Need help figuring out how much your DJ should cost? Many couples tell us they have no idea how much DJ hire should cost - most people, after all, only get married once!
DJ prices throughout New Zealand vary greatly. The price will take into account where your event is to take place, travel expenses, the length of performance and additional expenses such as lighting.
If you're considering hiring a DJ to play for you, keep in mind that the average DJ cost in New Zealand starts from $800, with top DJs commanding fees from $2000 - $3000. Read more about DJ pricing here.
WEDDING DJ Pricing
Our standard Auckland DJ package includes:
- Professional DJ hire for 4 hours
- Professional Sound Production (for up to 150 guests)
- Bespoke setlist created specifically for your event
- Travel / Set Up / Pack down
Packages starts from $1000+gst
how we work
When you hire your DJ with us, we'll ask you about the artists/styles/decades you love, and any "must have" songs of course! Your DJ will put together a tentative setlist for the night based on those artists, as well as proven party starters!
On the night of the event, they will read the crowd and choose songs based on what is getting everyone dancing. Requests on the night are welcome too, of course!
Everything is taken care of - the DJ wil arrive well before party time and set everything up, and the Find a DJ team will check in with you in the lead up to the big day to ensure we're working to your plan. With 2500 happy couples since 2008, you can be assured you're in safe hands with us.
additional services
Along with the DJ hire package outlined above, we offer optional dancefloor lighting, wireless mic for speeches, playlists for the afternoon and consultation to discuss your ideal entertainment. We can also combine bands and DJs for a festival vibe! We recommend getting in touch to discuss your ideal entertainment with us - nothing is impossible and having worked on over 2500 events, we can do just about anything you can imagine!
WHEN SHOULD I BOOK MY DJ?
After the venue, the DJ is often one of the very first suppliers a couple books. We recommend hiring your DJ 6 - 12 months prior to your event, to ensure you get the DJ you want. You may like to meet your DJ in person prior to the big day to discuss your playlist, your timeline, and any other important details.
contract and deposit
When you book with us, you can be assured you are dealing with experienced professionals. We have over 12 years experience in event entertainment, with a long list of venues recommending us as their preferred entertainment supplier.
Your contract ensures both parties are secure - once you've booked in, you can tick the entertainment box, knowing everything is taken care of. We request a deposit of 50% at the time of booking.
Ready to find the perfect DJ?
Want some help choosing the right DJ for your event? Since 2008, we've been helping couples like you put together the night of their dreams. Get in touch with us to discuss your requirements, and create the perfect entertainment plan for your big day.