Get ready to throw the most extravagant party in Auckland! When it comes to keeping the celebration going all night, there's nothing quite like having a phenomenal DJ at your side. With their unparalleled libraries of party-starting tunes and their incredible ability to read the crowd, DJs are the true masters of maintaining an electrifying energy that will have everyone on their feet throughout the entire night. So go ahead, get ready for an unforgettable experience as the DJ sets the stage on fire and keeps the party in full swing!
Get ready to throw the most extravagant party in Auckland! When it comes to keeping the celebration going all night, there's nothing quite like having a phenomenal DJ at your side. With their unparalleled libraries of party-starting tunes and their incredible ability to read the crowd, DJs are the true masters of maintaining an electrifying energy that will have everyone on their feet throughout the entire night. So go ahead, get ready for an unforgettable experience as the DJ sets the stage on fire and keeps the party in full swing!
DJ Sam Jones
Genres: Top 40, Classic Hits, Hip Hop
Introducing Sam Jones, AKA the sensational Goldman Sax! Based in Auckland, Sam is not your ordinary DJ. He's a master of the turntables and a talented saxophonist, all wrapped up in one groovy package. When he takes the stage, get ready to be swept away by a vibrant fusion of soulful beats and electrifying live instrumentation. With his sax, flute, and keys, Sam fearlessly adds his own improvisational flair to each and every set, making every performance an unforgettable, personalised experience. So get ready to move and groove as Sam Jones takes you on a musical journey like no other!
Sam Jones and his partner were incredible. We couldn't have asked for better music at our wedding! The live sax really was magic. They were both personable & kind making the energy on our day perfect. Thanks again guys, we adored having you as part of our special day.


Selected Songs


Daft Punk
Get Lucky
Dua Lipa
Don't Start Now
Kungs
This Girl
Bruno Mars
24k Magic
Robin Thicke
Blurred Lines
Eurythmics
Sweet Dreams
Earth Wind & Fire
September
Marvin Gaye (Reflex Revision)
Ain't No Mountain
Fleetwood Mac
Dreams
Enur
Calabria 2007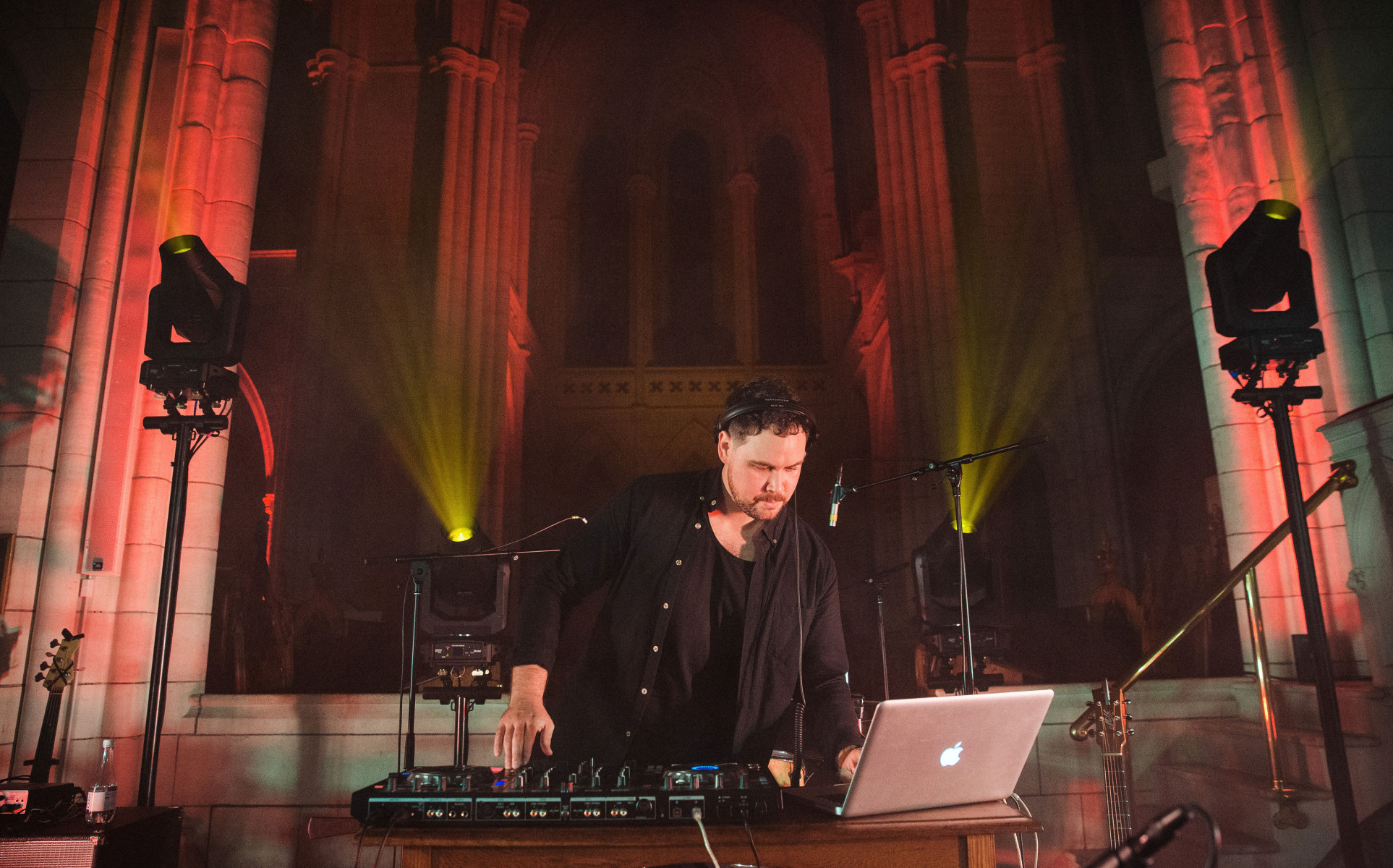 DJ Jarom
Genres: Classic Hits, Top 40, Pop
Get ready to witness the unstoppable force that is Jarom Hall, an absolute powerhouse among DJs! His versatility knows no bounds, making him the ultimate choice for any event you can imagine. With numerous residencies at Auckland's most happening bars and clubs, and a trail of international gigs across Japan, Vietnam, and Australia, Jarom is undeniably one of the hottest names in the electrifying NZ music scene. Whether it's a high-energy nightclub or a sophisticated lounge, Jarom knows exactly how to create an electric atmosphere that will keep the crowd on their feet all night long. Get ready to dance, celebrate, and experience the sheer energy of one of the hottest DJs in the game.
Jarom was the DJ for New Zealand Venues' Annual Function in 2021, and he couldn't have done a better job. He had the crowd moving from start to finish, and was professional and easy to work with throughout. We would highly recommend Jarom for any event.


Selected Songs


Abba
Gimme! Gimme! Gimme! (A Man After Midnight) - Freejak Remix
Dua Lipa
Levitating Featuring DaBaby
Fleetwood Mac
Dreams (Gigamesh Remix)
Recloose
Dust
Toro Y Moi
Freelance
Micheal Jackson
Billie Jean
Discotron
Want U 2 Remember
Marvin Gaye
Got To Give It Up
Uptown Funk Empire feat. Ange, Janice
You've Got to Have Freedom
Prince
I Wanna Be Your Lover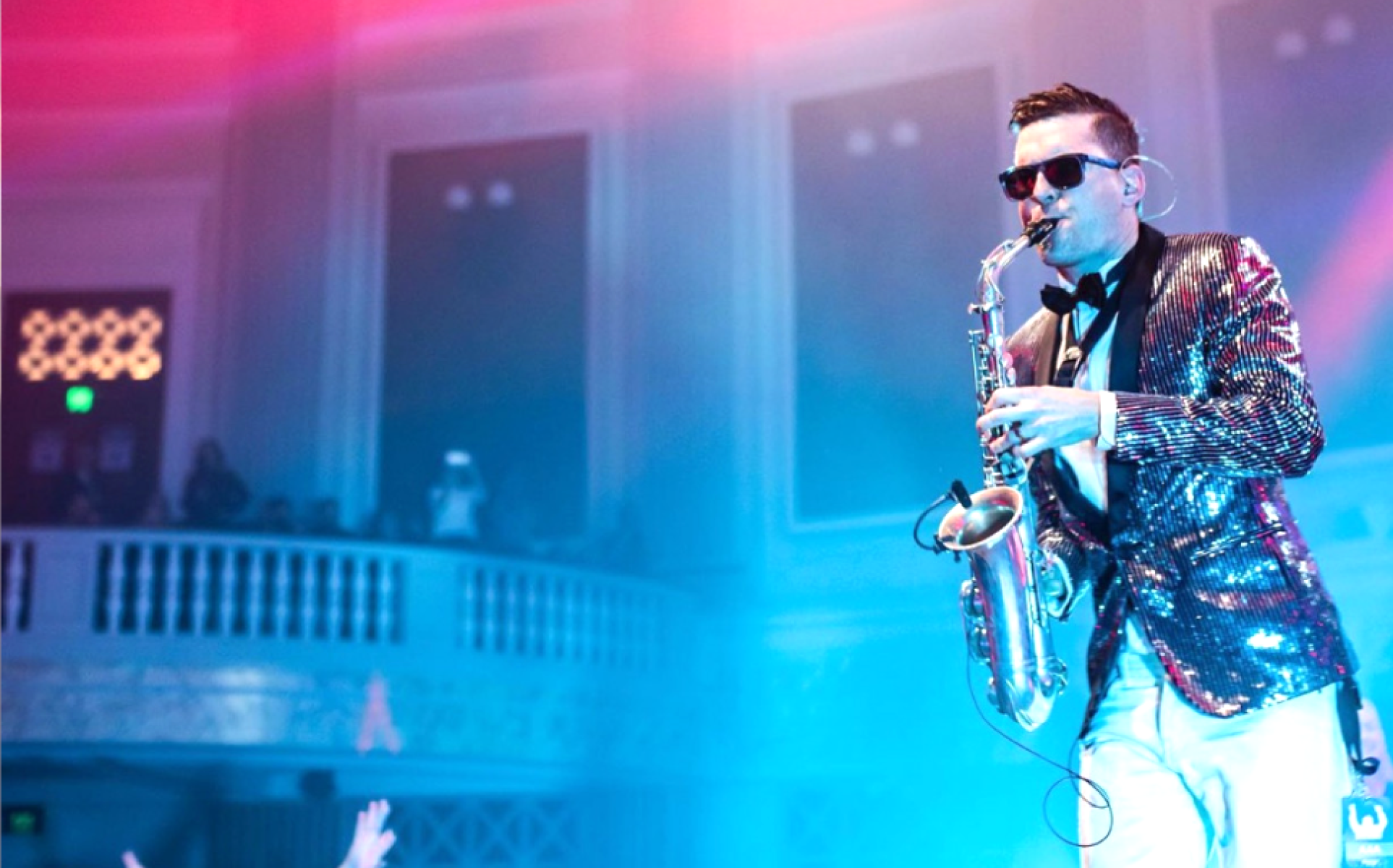 DJ Lewis McCallum
Genres: Top 40, Funk & Soul
Get ready to be dazzled by the sheer brilliance of Lewis McCallum! He's not just your ordinary musician - he's a force of nature, offering the perfect blend of live saxophone mastery and the most electrifying beats. With Lewis, you get the best of both worlds: an exceptional fusion of live music and top-notch DJ skills that will set the party ablaze. Lewis takes his deep-rooted jazz knowledge and fearlessly infuses it with the vibrant energy of modern dance and pop music. Recognized as one of New Zealand's most preeminent jazz musicians, Lewis has earned his stripes by working alongside the best in the music industry, including Ray Charles and Hollie Smith. With each performance, he brings a wealth of experience and a level of expertise that is simply unmatched. With his extraordinary talent and infectious energy, Lewis ensures that every performance is a journey of pure joy and exhilaration.
Lewis McCallum is easily one of the most talented musicians in New Zealand!
DJ Kate
Genres: Classic Hits, Top 40, House
Introducing the sensational DJ Kate, a DJ extraordinaire who knows just how to set the stage on fire with the perfect soundtrack for any occasion. With an impressive track record of over 15 years, Kate has mastered the art of packing out dancefloors. Kate's ability to read the room is simply unmatched. She has an innate sense of understanding the energy of the crowd, keeping the party vibe at an all-time high from dusk till dawn. No matter the event, Kate has the power to create an atmosphere that will have everyone on their feet, dancing the night away. With a vast and diverse music library that spans across multiple genres and decades, Kate ensures that there's something for everyone to groove to. Whether you're yearning for the latest chart-toppers or craving the timeless anthems that get the whole crowd singing along, Kate has you covered.
Kate was brilliant! Everyone loved the music and thank you for tending to all the requests. Will definitely use Kate again!
Selected Songs


Montell Jordan
This is how we do it
ABBA
Gimme gimme gimme (A man after midnight)
Bee Gees
Stayin Alive
John Travolta & Olivia Newton John
The one that I want
Avicii
Levels
Daft Punk
One more time
Lizzo
Juice
Outkast
Hey Ya!
Icona Pop
I love it
Billy Joel
Uptown Girl
DJ Andy JV
Genres: Classic Hits, Pop, Top 40
With an impressive DJ career spanning over 15 years, there's absolutely nothing that can faze Andy JV. Andy's confidence knows no bounds, and his infectious energy will light up any dancefloor. When it comes to genres, Andy's got you covered. Hip hop, pop, classics, house, soul, funk—you name it, he's got it. Andy's musical repertoire knows no limits, and he'll go above and beyond to ensure that the dancefloor is on fire. Countless weddings, corporate functions, and late-night club gigs in Auckland, Melbourne, Sydney, and Bali have served as Andy's playground. His experience performing at these diverse events has sharpened his skills to perfection, allowing him to effortlessly adapt to any crowd and create an electrifying atmosphere that will keep the party going well into the night.
DJ Andy JV was the DJ for our wedding. He was absolutely brilliant. The dance-floor was always packed, so surely that is the mark of an exceptional DJ. He really read the room and played exactly what people wanted to hear. It was just the best vibes. On a personal level, he was an absolute sweetheart. Like, some DJs are a bit "too cool". Whereas, he was super down to earth and is just a top-notch bloke! Thanks, Andy! You're awesome!


Selected Songs


Queen
Bohemian Rhapsody
ABBA
Dancing Queen
Bee Gees
December, 1963 (Oh What A Night)
Toto
Africa
The Killers
Mr Brightside
Van Morrison
Brown Eyed Girl
Queen
Crazy Little Thing Called Love
Darius Rucker
Wagon Wheel
Lil Nas X, Billy Ray Cyrus
Old Town Road
Bruce Springsteen
The Boys Are Back In Town

DJ Yidz
Genres: Top 40, Funk & Soul, Hip Hop
DJ Yidz is set on total dancefloor domination. From weddings to corporate functions, school balls to weekly residencies, and even the biggest festivals like Rhythm & Vines – he's conquered them all. With an extensive and versatile music library, DJ Yidz unleashes an unstoppable energy that sets dancefloors ablaze. His open and friendly personality seamlessly blends with event organisers and party-goers, creating a harmonious atmosphere. Brace yourself for an extraordinary experience as he takes your requests, plays all the best hits, and gets the whole crowd on their feet.


Selected Songs


Kool & The Gang
Celebration
Black Eyed Peas
Let's Get It Started
Jolyon Petch & Sam Hill vs Th'Dudes
Bliss (2011)
Whitney Houston
How Will I Know (Disco Tech edit)
James Brown, Fred Wesley, The J.B.'s
People Get Up And Drive Your Funky Soul - Remix
Beyonce
Check On It
Kanye West & Jamie Foxx
Gold Digger
ABBA
Gimme! Gimme! Gimme! (A Man After Midnight)
The Notorious B.I.G
Big Poppa
Jay-Z ft. Alicia Keys
Empire State Of Mind
DJ Phoebe FalconeR
Genres: Pop, Top 40, Classic Hits
Phoebe Falconer, an Auckland-based powerhouse DJ, has returned home after a blazing five-year run at the most exclusive clubs in Los Angeles. With an impressive portfolio, including top clients, club residencies, and private events, Phoebe brings an unmatched level of experience to every performance. Brace yourself for a professional and high-octane set that will leave you breathless. Phoebe Falconer commands the stage with confidence and delivers a DJ experience like no other. Get ready to witness greatness as she takes your event to new heights!
DJ Phoebe played at our 46th birthdays. We communicated with Phoebe what music we enjoyed. Phoebe was super easy, honest and a pleasure to deal with. Phoebe smashed it with her music at our party and we would most definitely hire Phoebe for another party in the future.
DJ Kayde
Genres: Pop, Top 40, R'n'B
Meet Kayde, a seasoned party DJ with over a decade experience! He's a classic old school lover from the 70s, 80s, and 90s, but don't be fooled, he's also a genre-hopping pro. From top 40 to house, disco, r'n'b, and hip hop, he's got it all covered. Whether it's a wedding or corporate event, Kayde's professionalism and expertise will blow you away. Get ready to surrender to the groove as Kayde commands the dancefloor!
Everyone had a fantastic night on Saturday - DJ Kayde was awesome! Read the crowd perfectly and had everyone up dancing all night, he even had a few 'non-dancers' up dancing!!! I've had nothing but positive comments about the music. To quote our MD "I have never seen the dancefloor so full at any of our Mid Winter Dinners to date!" (and we've had a few!). Thanks again to Kayde, we highly, highly recommend him, and will definitely be booking him again in the future.


Selected Songs


Nelly
Ride With Me
Icona Pop
I Love It
Daft Punk
One More Time
Pitbull
Don't Stop The Party
Dua Lipa
Physical
Eminem
Without Me
Bruce Springsteen
Dancing In The Dark
Darude
Sandstorm
Doobie Brothers
Listen To the Music
Michael Jackson
The Way You Make Me Feel


DJ Teik
Genres: Bollywood, Hip Hop, Top 40
Get ready to light up the dance floor with DJ Teik! From the beats of Sukhbir and Honey Singh to the flow of Drake and Nelly, he crafts a unique fusion of Bollywood, Punjabi, English Top 40, and Rap that will have the crowd grooving all night long. His elaborate custom stage setups, complete with dry ice fog and cold sparklers, create an electrifying atmosphere that guarantees a vibrant night of celebration. With a remarkable 5 years of experience and over 175 successful events, DJ Teik brings the party to life!
Hi Prateik, thank you so much for last night. Everyone had a blast and everyone has given such great feedback on your choice and selection of music. Thanks for making it a memorable event and helping us out so much.


Selected Songs


Labh Janjua
London Thumakda
Mika Singh
Aankh Mararey
Dil Dhadkne Do
Gallan Goodiyan
Badshah
Abhi Toh Party Shuru Hui Hai
Dil Chahta Hai
Koi Kahe Kehta Rahe
Honey Singh
Angreji Beat
Honey Singh
High Heels
Akshay Kumar
Chura ke dil Mera
Sukhbir
Ishq (O Ho ho)
Katrina Kaif
Sheila Ki Jawani
DJ Anitra
Genres: Classic Hits, Pop, R'n'B
DJ Anitra is an international sensation who has conquered stages across Asia and the UK. With prestigious residencies at Mumbai's top rooftop bars and headlining performances at the city's hottest nightclubs, Anitra's talent knows no bounds. She's not just a DJ, but a multi-talented performer who has graced Bollywood movies with her mesmerising dance skills. Now back in Auckland, Anitra brings an unmatched energy and expertise to every event. If you're seeking something truly special, look no further. DJ Anitra is here to make your occasion unforgettable.
Thanks! It went amazingly! Anitra was beyond fantastic and no doubt has a few more followers and fans. It was such a pleasure dealing with her, she was so seamless in her conversations, understood our requirements really well and most importantly kept in touch often so we were aware of where things were at leading up to our big day. We absolutely loved her.


Selected Songs


Sean Paul
Get Busy
Dua Lipa (Purple Disco Machine Remix)
New Rules
House of Pain
Jump Around
Missy Elliott
Work It
Blackstreet
No Diggity
Fatman Scoop
Be Faithful
Pitbull Feat. Flo Rida
Move Shake Drop
CamelPhat
Breathe
Beyonce
Single Ladies
Fugees
Ready or Not
DJ Karn hALL
Genres: Classic Hits, Top 40, Funk & Soul
Get ready to turn up the heat with DJ Karn! With over 20 years of experience, he's a true master of the decks. From rocking stages alongside music legends to dominating the hottest events and festivals in the country, Karn's beats will blow your mind. He's a force to be reckoned with, with a long list of club, function, and media event commitments. From corporate functions to private events and club residencies, Karn brings the fire wherever he goes. Get ready for an unforgettable night of banging beats and non-stop dancing with Karn as your DJ!
Karn did an outstanding job DJ'ing at my 40th party and I would highly recommend him for any party or event. I wanted to relive my waterfront clubbing days from the late nineties / early 2000s and Karn absolutely nailed the brief with a great selection of music, excellent mixing skills and the ability to read the crowd and keep us dancing all night long. The party was a raging success and everyone absolutely loved the music. Thanks so much for bringing my party vision to life Karn. It was epic 😊


Selected Songs


Stealers Wheel
Stuck In The Middle With You (Todd Terje Edit)
Earth, Wind & Fire
September (2015 Deville Epic Acap In) Clean
Whitney Houston
I Wanna Dance With Somebody
Kool & The Gang
Celebration
Calvin Harris & Sam Smith
Promises (Intro)
Rihanna Ft. Calvin Harris
We Found Love (Radio Edit)
Maroon 5
Sugar (Clean)
Whitney Houston
I Wanna Dance With Somebody
Jonas Blue ft JP Cooper
Perfect Strangers
Michael Jackson
Don't Stop Till You Get Enough (Kool Hertz Tribute)
Bobby Brazuka
Genres: Latin, Funk & Soul, Jazz
Bobby Brazuka has been a true legend in the Auckland DJ scene for nearly two decades! He's been making waves by blending Latin and Latin-inspired music right here in Aotearoa. With his extensive experience, Bobby has honed a unique sound that sets him apart from the rest. Whether it's the irresistible rhythms of Latin beats or his innovative fusion of genres, Bobby knows how to make your soul dance.
Whether you're throwing an unforgettable corporate event, cocktail party or birthday bash, a DJ is the perfect way to elevate the occasion.
If you still need more advice, contact our team for some personalised recommendations.