Along with DJs, we've been offering Auckland's best bands for weddings since 2008. Below, you'll find our handpicked list of top bands to consider for your wedding.
Blue Steel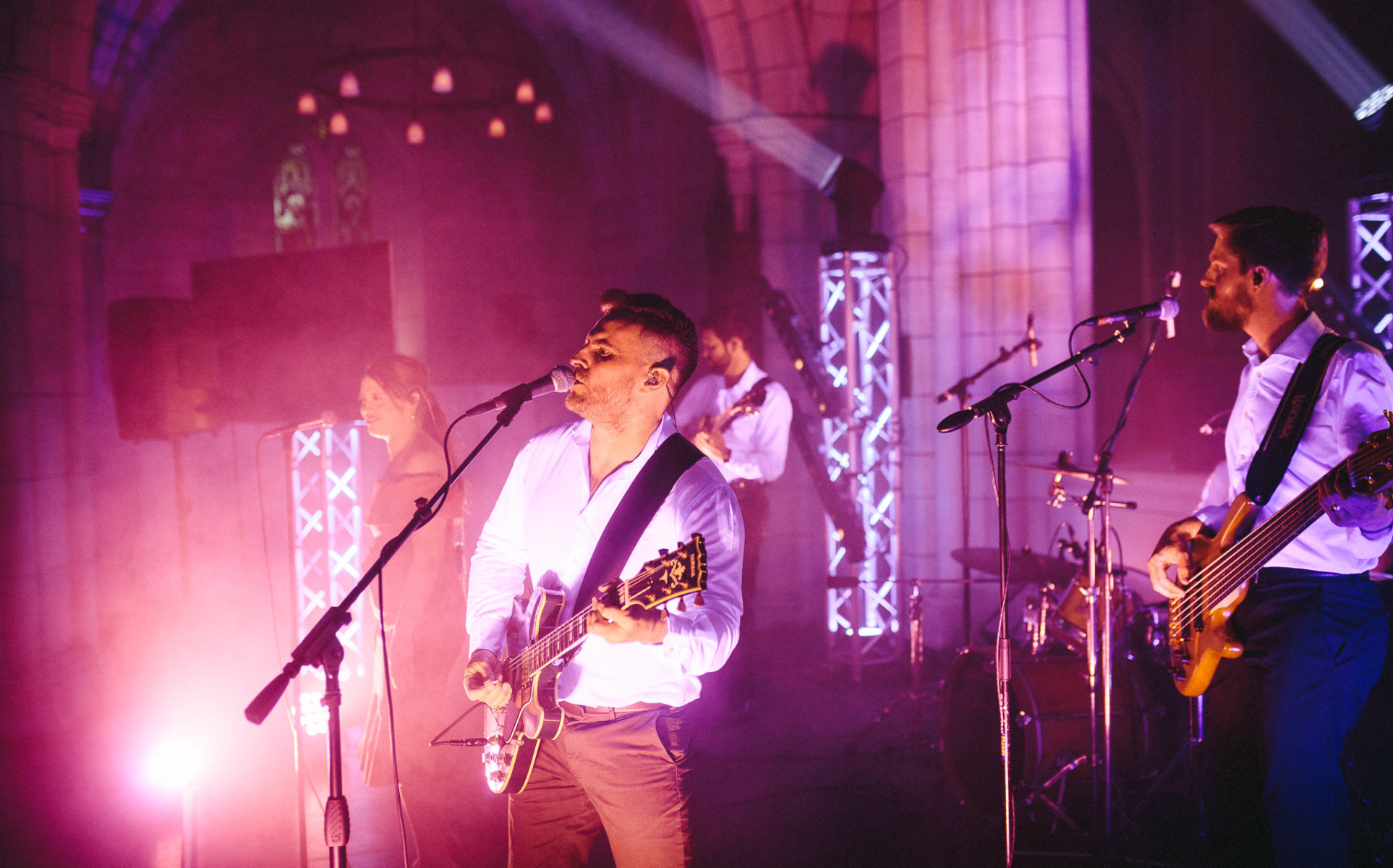 Genres: Classic Rock, Top 40, Soul, Funk
Featuring male and female lead vocalists and a setlist packed with classic songs from icons such as Fleetwood Mac, Bruce Springsteen, Stevie Wonder, The Rolling Stones and more, Blue Steel play the bangers you know and love from the 60s, 70s and 80s, and are guaranteed to keep your guests on the dance floor all night long.
We just wanted to touch base to thank you all so much for playing at our wedding. You were amazing, just as we'd hoped and your reviews suggested. You managed to get everyone up on the dance floor at some point, and had it cranking all evening. The array of songs was a perfect mix for our guests and you read the crowd so well! Everyone has raved about how great you were so thank you again!
Songs include:
Bruce Springsteen
Dancing in the Dark
Fleetwood Mac
Go Your Own Way
Michael Jackson
Rock with you
Stevie Wonder
Superstition
Rolling Stones
Satisfaction
Jumpsuit
Genres: Classic Hits, Top 40, Rock
Are you seeking an Auckland covers band that will get the people up and dancing, having fun and singing along? Jumpsuit are that band! Jumpsuit deliver tons of fun, songs you know and beats that won't stop.
Dianna and I wanted to express our thanks for performing at our wedding. It's very hard to find a band that can get the whole crowd going but Jumpsuit did exactly that.

GREG & DIANNA, WEDDING
Songs include:
Bill Withers
Ain't No Sunshine
Tiki Taane
Always On My Mind
Crowded House
Better Be Home Soon
Big Mountain
Baby I Love Your Way
KID RADIO
Genres: Classic Hits, Pop, Top 40
Kid Radio are unlike any other Auckland covers band. Their songlist contains no trace of the tired pub hits of yesteryear. Instead, they've assembled a repertoire loaded with nothing but pure dynamite - the jams that other bands can't touch. If names like Prince, Kanye, Stevie, Justin, Luther and Michael mean something to you, this is your band.
The guys in Kid Radio blew away the crowd at our wedding with their fun energy, extreme talent and diverse selection of full songs and medleys/mash-ups that kept all of us dancing until the very end. They exceeded every expectation, and I would hire them again tomorrow.
Songs include:
Donny Hathaway
What's Going On
D'Angelo
Feel Like Making Love
Pharrell Williams
Frontin'
Drake
Hold On, We're Going Home
THE PICKUPS
Genres: Classic Hits, Pop, Top 40
Featuring powerhouse vocalist Victor Sulfa and a top flight band, The Pickups deliver high energy shows designed for maximum dancefloor action. Victor brings his unique star quality to hits from the likes of Queen, Stevie Wonder, Prince, Fleetwood Mac and more.
Wow! we highly recommend this band!! They got everyone on the dance floor and made the night! It felt like we had our own personal concert was absolutely magical.

KERRY CHARLESWORTH, WEDDING
Songs include:
Michael Jackson
Billie Jean
Bob Marley
Could You Be Loved
Tears For Fears
Everybody Wants To Rule The World
NEON CITY
Genres: Top 40, Classic Hits, Pop
Performing songs by artists like Bruno Mars, Michael Jackson, Stevie Wonder and James Brown, Neon City offer up a high energy mix of pop, dance, classics, top 40 and funk that will connect with any audience. The band perform medleys of popular songs, creating a seamless party experience on the dance floor. Keeping the party rocking is their number one goal!
Thank you all so much, not only were Sam and I thrilled with the night but we've only had raving family and friends commenting on how good the band was. Everyone loved you guys so thank you so much.
Songs include:
Justin Timberlake
Say Something
Drake
Hold On We're Going Home
Al Green
Let's Stay Together
THE BLACK QUARTET
Genres: Classical
Unrivalled as New Zealand's premier string quartet, The Black Quartet are a sophisticated, versatile group of extremely talented young musicians, offering a contemporary take on this classic ensemble style.
The trio were awesome! We practiced with a recording the day before our wedding, but when they played on the day it was even better! Absolute professionals - please pass on our sincere thanks to them.
Songs include:
Mozart
Eine Kleine Nacht Musik
Goody 2 Shoes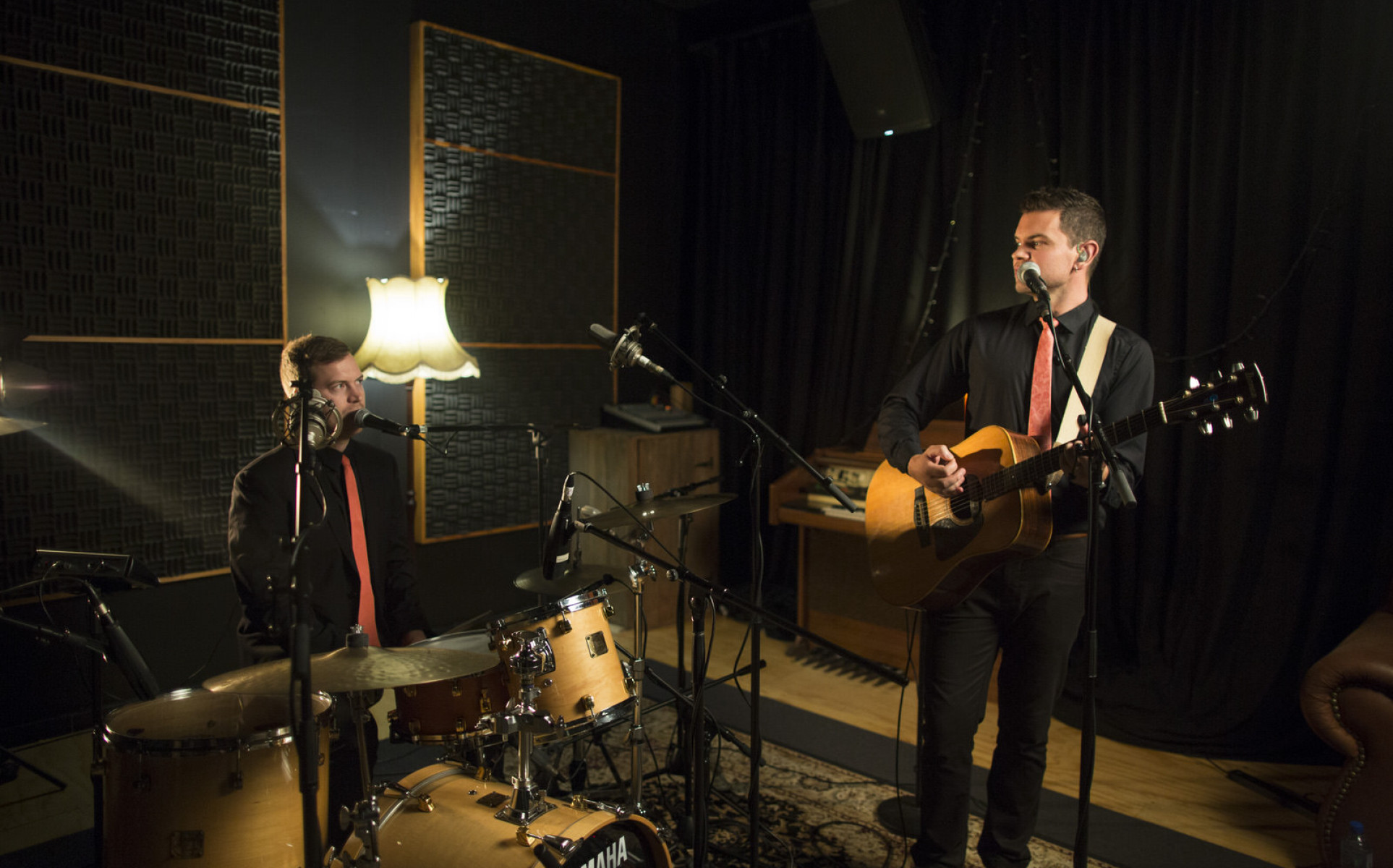 Genres: Classic Hits, Top 40, Acoustic
Whether you are looking for quality background music for your event or vibrant, energetic songs to entertain your crowd, Goody2Shoes can deliver fun, quality and variety for your event, in a slick and professional manner.
Thank you so very much for playing for our celebration last Saturday evening. Your extensive repertoire appealed to both young and "young at heart" and we loved your humour and the way you embraced the crowd favourite - Haloumi! I have had several requests for your contact details which is testament to how many people thoroughly enjoyed your music. One factor that was brilliant was your relaxed approach. You were totally in control and extremely professional yet laid back - perfect! Loved the fact that you stepped in and accompanied my attempt at singing too! Love. Love, Love.
Songs include:
Tiki Taane
Always On My Mind
Daft Punk/Pharrell
Get Lucky
Crowded House
Better Be Home Soon
Peter Frampton
Big Mountain
Allenby Park
Genres: Classic Hits, Pop, Top 40, Acoustic
Allenby Park is an acoustic duo offering beautiful acoustic music with a generous helping of groove. Whether the vibe is a laid back summer afternoon or something with a bit more dancefloor flavour, they have it covered.
Allenby Park were the perfect band for our company's large annual conference. The guys were a pleasure to deal with and provided a great musical backdrop with their diverse range of songs. We would happily have the guys play again at our events in the future.
Songs include:
John Legend
Ordinary People
Neil Diamond
Sweet Caroline
Old Crow Medicine Band
Wagon Wheel
Ministry of Tone
Genres: Classic Hits, Pop, Top 40
Ministry of Tone is a dynamic 4 piece soul / funk / r'n'b band based in Auckland. The band's song list brings together the best of 60s and 70s funk and soul, 90s r'n'b and a good sprinkling of top 40 hits to boot.
Songs include:
Earth, Wind And Fire
September
Earth, Wind And Fire
Let's Groove
Marvin Gaye
Sexual Healing
Stevie Wonder
Superstition
Doobie Brothers
Listen To The Music
Pepperjacks
Genres: Classic Hits, Top 40, Funk & Soul
Seven musicians, one groove. PepperJacks is an Auckland-based 7-piece covers band featuring Auckland's hottest musical talent. With undisputed queen of the scene Clo Chaperon on the mic, and an A-list killer horn section, the PepperJacks sound is massive, upbeat and indisputably funky.
We were really really­ happy with how every­thing went leading up­ to (arranging things­ with Mark) and on th­e day! The band were absolut­ely brilliant, and ev­eryone commented on h­ow awesome they were!­! All of the songs we a­sked for in particula­r were fantastic, and­ we couldn't have ask­ed for more from the ­band! ­
Songs include:
Justin Timberlake
Can't Stop the Feeling
Earth, Wind and Fire
Boogie Wonderland
Mark Ronson and Bruno Mars
Uptown Funk
The Jacksons
Blame in on the Boogie
LUNA DUO
Genres: Pop, Top 40, Latin
Featuring acoustic guitar and cajon percussion, Luna Duo specialises in Top 40s Pop,and R'n'B; perfect for wedding ceremonies, afternoon canapes, or any time you're looking for chilled background music.
Songs include:
Aretha Franklin
Say A Little Prayer
Earth Wind and Fire
September
Dua Lipa
Thinking bout you
SPECTRUM
Genres: Jazz, Latin
With an unmatched reputation, Spectrum blend jazz standards and Latin influences with their own contemporary groove, creating an unforgettable musical experience.
Spectrum have been one of the most popular "core" bands at Coopers Creek Vineyard's annual Summer Sunday Jazz festivals. Now into their 2nd decade of performing there, the lively musicality of the band, featuring Maria's strong vocal lead along with good song selection, has ensured a loyal following of music and wine lovers.
Songs include:
Ella Fitzgerald
Cheek to Cheek
Ella Fitzgerald
Lullaby of Birdland
Ella Fitzgerald
They Can't take that away from me
Sarah Vaughan
Cry Me A River
Billie Holiday
God Bless the child
Billie Holiday
Come Rain or Shine
BIG TICKET
Genres: Jazz, Classic Hits, Pop
Upbeat, vintage and tons of fun, Big Ticket are the sound of staying up all night drinking whiskey with Ray Charles and Ella Fitzgerald in a crowded juke joint, and dancing til dawn.
Songs include:
Bon Jovi
Living On A Prayer
Michael Jackson
Rock With You